When members are logged into your site they will see their 'My Account' section in the top right corner.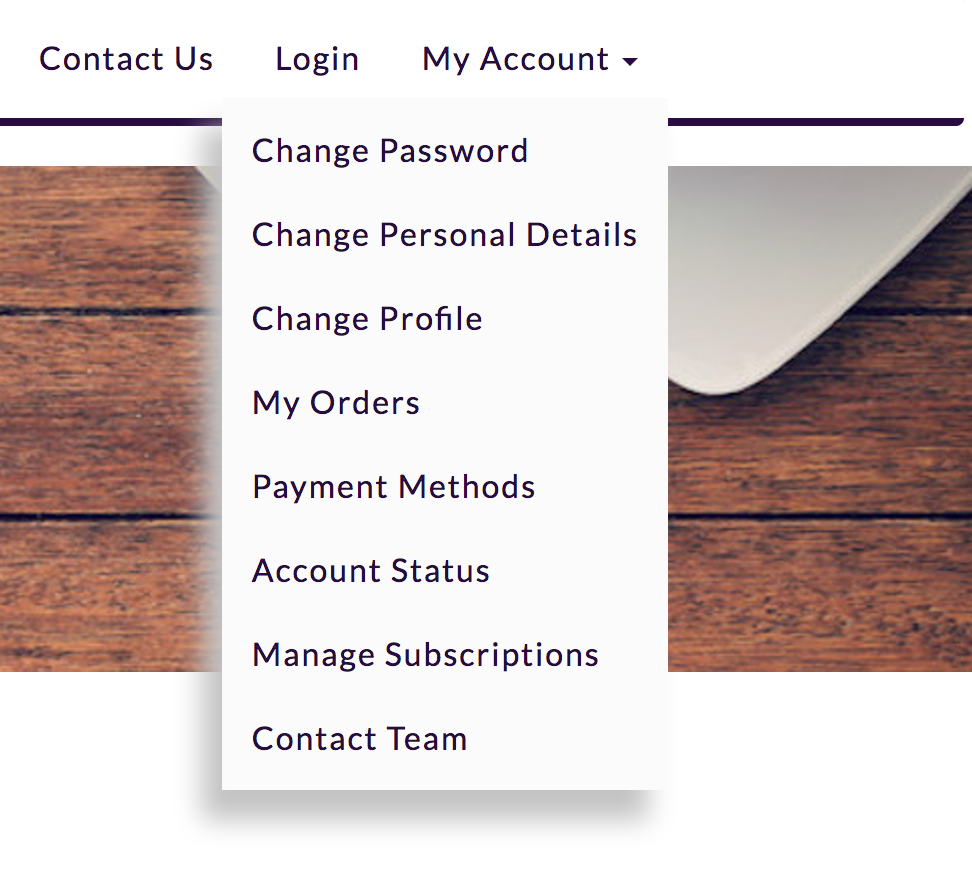 In this section they will be able to access the following pages:
1. Change Password
2. Change Personal Details - Address information, contact number
3. Change Profile - Edit their member profile
4. My Orders - View their store orders
5. Payment Methods - If the user has paid with a credit / debit card they can manage the card info or add a new card to pay with.  
6. Account Status - Check their membership status and plan expiry date.
7. Manage Subscriptions - Members can choose to either add a new plan (multiple subscription) or they can cancel a plan. Also they can upgrade a plan via this section. More below
8. Contact Team
Multiple Memberships / Subscriptions
Members now have the option to either upgrade or add a new subscription via the 'My Account'

If a user clicks on 'Add New Plan' they will be taken to your subscribe page.
This feature will be great for users who want to offer 'add on' plans or special one off courses, which members can purchase in addition to their monthly or annual plans.