The SubHub platform performs even better when you integrate with third-party web tools.

How to integrate MailChimp
Create your account here
Your MailChimp API key will be found in your MailChimp dashboard, under Account > Extras > API Keys.
You will need to create a new key for your SubHub site. Once you have the key:
Click Settings.
Then select the Integrations Tab.
Paste your MailChimp API Key in the field.
Save.
How to add reCAPTCHA
Google reCAPTCHA is a free service that must be added to protect your site from spam and abuse. It uses advanced risk analysis techniques to tell humans and bots apart.
Use this link to get your Site and Secret Key:
https://www.google.com/recaptcha/admin#list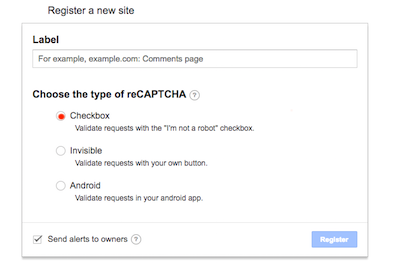 The Label field is optional.
Select Checkbox
In the Domains field, add your registered domain name. Click Register. A new page will open revealing the Site and Secret Keys.
Copy and Paste these into the fields under Google ReCAPTCHA Key in your Site Settings > Integrations. Click Save.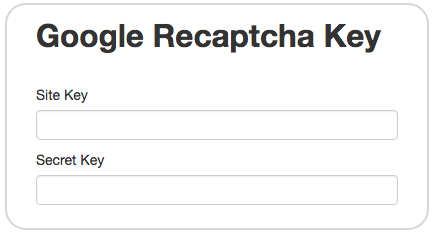 How to add Disqus
Disqus is a free comment tool offering a wealth of features to increase discussion engagement while preventing spam. The solution provides notifications, moderation and blocking.
As an administrator, you can sort comments based on best, newest or oldest and have the option to close and open threads. Disqus allows member posts to be edited, replied to and shared.
Members can also create a profile with avatar. Members sign in using a social media account or create one with Disqus. The first time they comment, they will then be required to verify their email address before their post can be submitted.
How to set up Disqus commenting
Sign up to Disqus here: https://disqus.com/ Log in and select 'I want to install Disqus on my site'.
On the next screen, enter your site name and select the category of your website.
Click, Create Site.
Then click, Yes on the agreement page.
Reveal is NOT enabled.
You can learn more about it by clicking Admin in your Disqus Settings menu.
On the installation page, choose Universal Code.
Two boxes of code will be generated.
Go to the Control Panel of your SubHub website.
Select Settings and click the Miscellaneous tab.
Copy and paste the second box of code in the Disqus Code field.
The first box of code is optional. It's for the comment count.
Paste it in the Comment Count Script.
Click, Save Settings.
How to use the spam dictionary
There are some forms within your site which could be vulnerable to abuse from spam bots, so we have created a section to help you prevent mass spam commenting.
You can choose to block certain words or links from being posted within comments or forms.