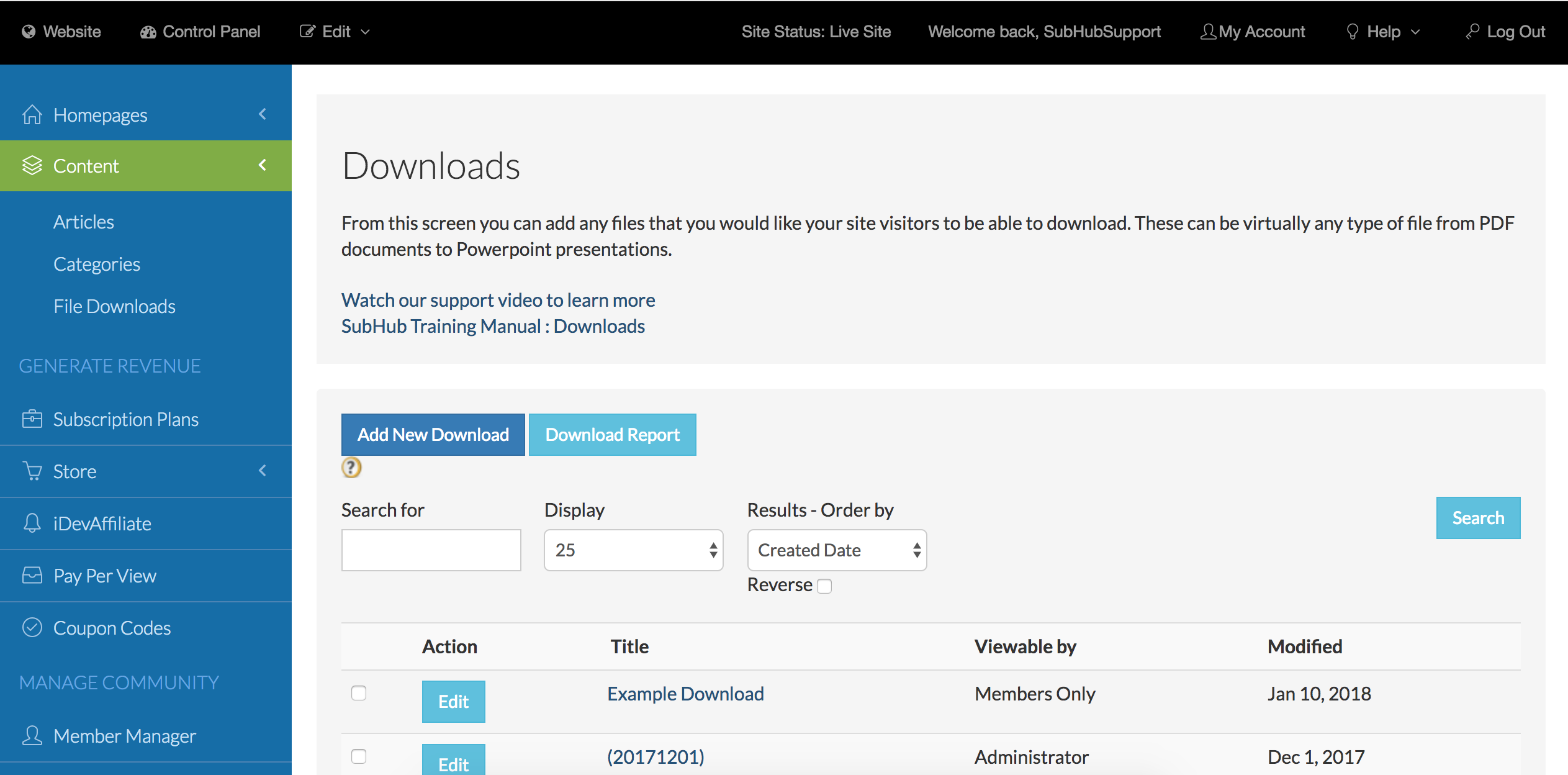 Adding a download
You can use any file type as a download on your site.
Before you can add a download to your site you must ensure you upload it from your own computer.
1. Go to the dashboard, and click on the content tab to access the download manager. 
2. Click on 'add new download'
3. Set who can view the file to 'everyone' or 'members only'
4. Give the file a relevant title Click the 'Browse' button Find the video file in the pop up window and double click
5. Click 'Save' The file will now have been saved in the download folder.
NOTE: Large files or a slow Internet connection will result in slow upload or a timeout. If this occurs please try reducing the file size.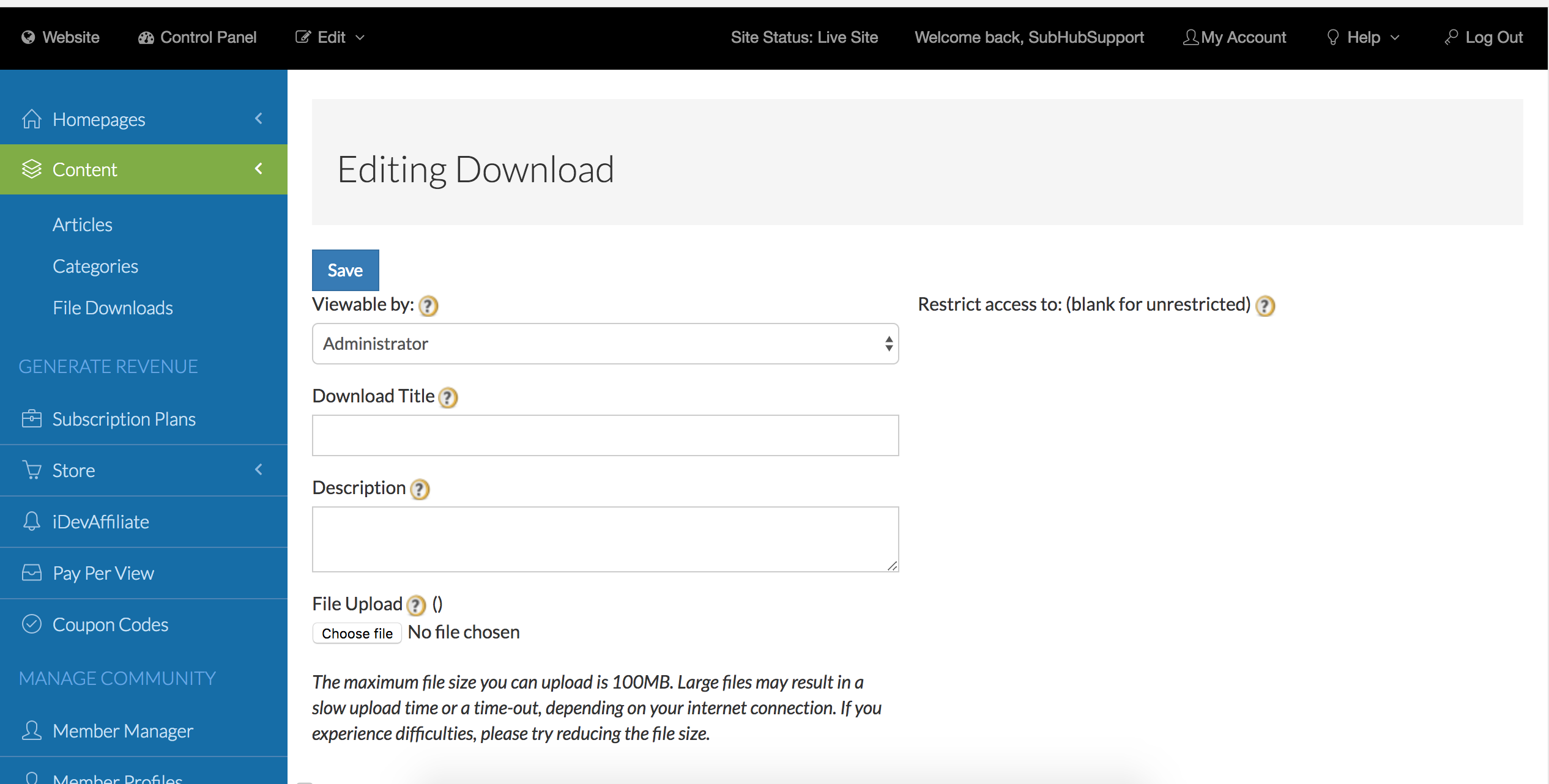 Linking to a download
To enable your visitors and members to access a download you need to create a link to take them to the download page.
1. Click on 'Downloads' in the dashboard
2. Find the required download in the list of downloads
3. Click on the title of the download and you will get taken through to the download page
4. Copy the location of the download from the address bar in the browser.
NOTE: Do not copy the whole address, only the part of the address after the .com.

5. The next step is to add this as a link within the content. 
6. Highlight the text or image where you want to use the link.
7. Click on the 'insert link' icon in the body editor
8. The 'Insert/edit link' window will open: Enter the location of the download into the 'Link URL' field.
NOTE: To ensure the download opens immediately after one click you need to add /download to the end of the 'Link URL'
Example - /downloads/929747/download


9. Set the target to open in 'New Window' 
10. Click 'Ok' to add the link to the download
11. Save the page, and either preview the content or publish immediately.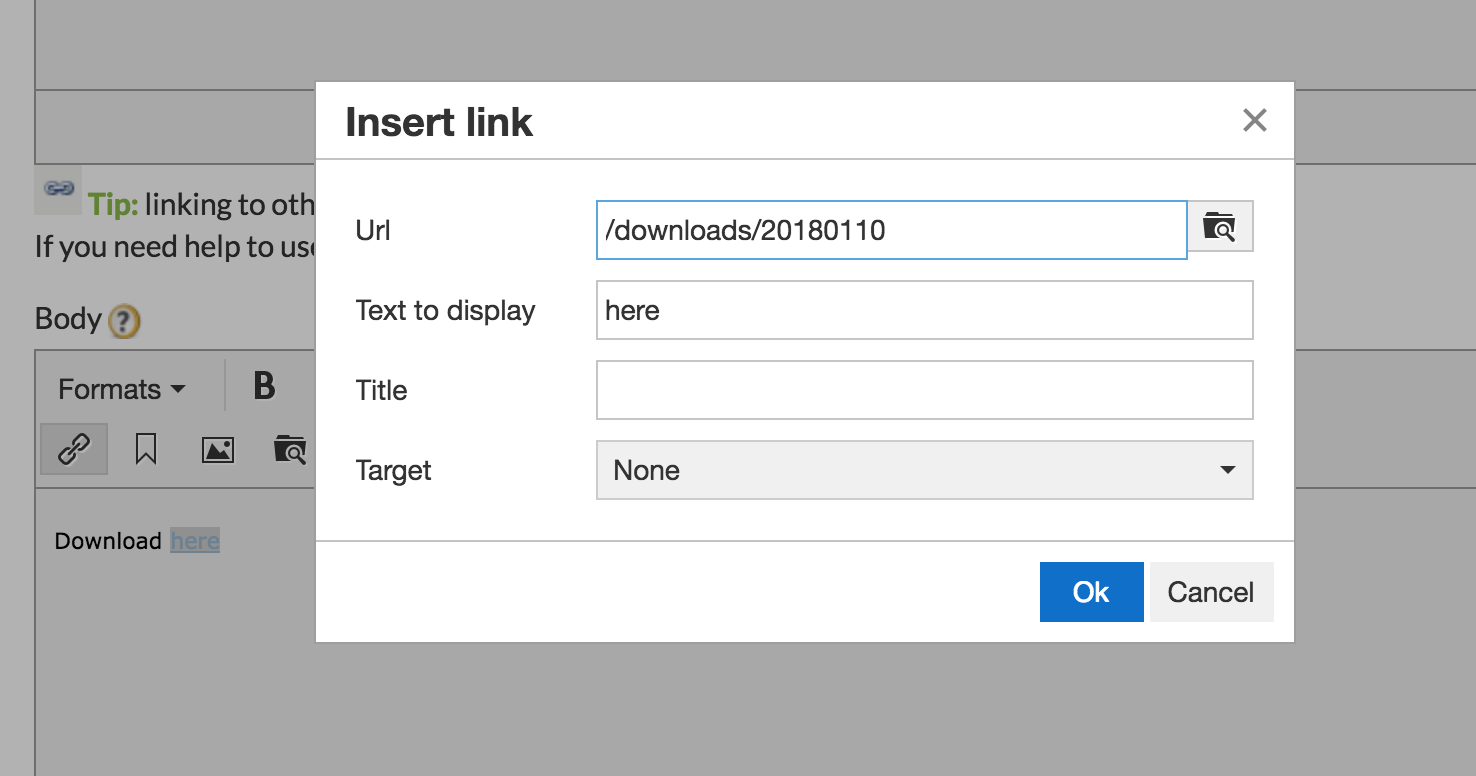 Member Download Reports
If you want to see how often your downloads have been accessed by your members you can view this by generating a 'download report'.
1. Go to the dashboard
2. Click on either 'site reports' or 'downloads'.
Click on the 'Member Download Report' link
In the download reports you need to select the dates you wish to view and click 'Get report'.
Here you can see how many times each download has been viewed by your site members.