Linking your SubHub site with your MailChimp account is super easy. This will enable you to add members and non members to your lists, without having to manually enter their details. And cancelled or expired members will automatically be unsubscribed from an assigned list.
(If you do not already have a MailChimp account, click here - http://mailchimp.com/
1. Go to Site Settings
2. Click on the Integrations Tab

3. You will need to enter your MailChimp API here. 
4. Open a new browser tab, or window and log into your MailChimp account. 
5. Locate your Account Settings > Extras
6. Click on API Keys
7. Copy the API key and paste it into your SubHub Site Settings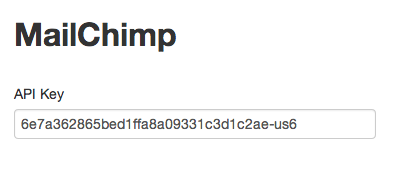 8. Click save.
9. Next steps are to assign your membership plans to your MailChimp lists. This is perfect if you intend to email different member groups separately. 
10. Locate and Edit the subscription plans (if you have not set these up yet, you will find a support guide to help you with this too)
11. Scroll down to the bottom of the plan editor, and select the MailChimp list you would like to use.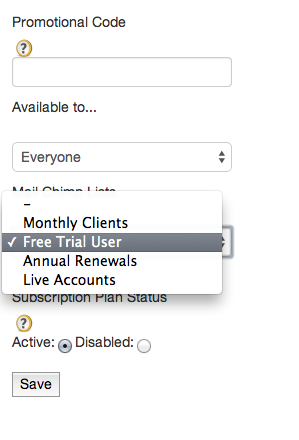 12. Click save again. (It is possible to log in and change the list information if you need to later on)