SubHub doesn't provide custom domain names or email addresses.
To purchase a domain name, you'll need to open an account with a domain registrar such as GoDaddy 
Once you have chosen your new domain name, contact the support team and we'll assist in pointing your SubHub website to it. Once your domain has been updated, it can take up to 24hrs for the changes to propagate.
If you prefer, you can update the registrar settings yourself.
For site URLs that are .cloud.subhub.com follow these instructions:
Point the name servers of your custom domain to:
alec.ns.cloudflare.com
robin.ns.cloudflare.com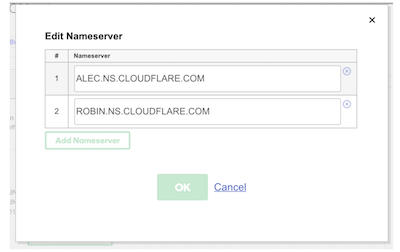 If you created your site before October 2017 you will need to follow these steps:
1. Point A Record to: 23.239.15.103
Host: @ 
2. Point CNAME to: yoursite.live.subhub.com 
Host: www
Once you have done that, contact the SubHub Support Team here so we can complete the setup process.