With PayPal, your members can make payments using a credit card for non-recurring subscription plans only.
For recurring payments, your member will need to use a PayPal account. They will be prompted to open a PayPal account, if they don't already have one.
Before you can start accepting payments with PayPal, please check you have a Website Payment Standards PayPal account.

Follow the steps below to complete your PayPal set up.
Please NOTE: You  should replace 'yoursite' with the name of your SubHub sitename.
Step 1: Enter your PayPal email address.
Head to your SubHub Control Panel > Site Settings > Payment Processor tab. Use the email address associated with your PayPal business account. 
Step 2:  Head over to your Paypal account to get your API credentials.

1. Click Settings -> then Profile and Settings

2. Click My Selling Preferences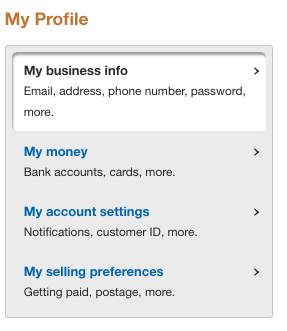 3. Click on blue Update link in API Access

Note: Instead of Steps 1-3 above, you can also login to your Paypal account, select Tools -> All Tools, then API Credentials: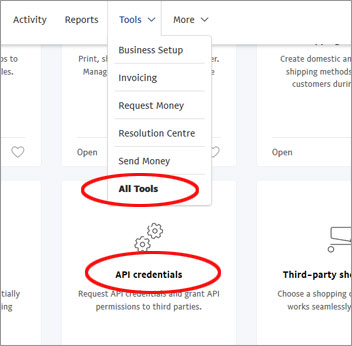 4. If you have never requested API credentials before, you will need to click on "Request API credentials".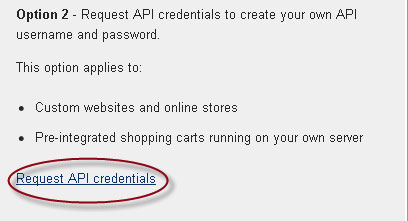 5. If you already have API Credentials, Click on "Manage API credentials" under the last option on the Paypal API Screen, "NVP/SOAP API integration (Classic)"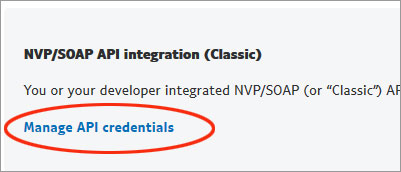 6. Click the "Show" links to reveal your credentials.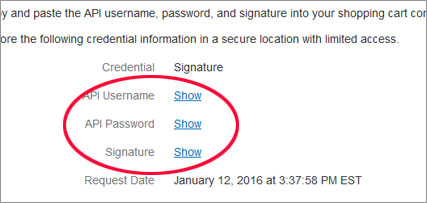 7. Click Show to reveal the codes. 
8. Copy and paste these 3 codes into your SubHub site in the Settings -> Payment Processors area.
Step 4: Adding the PDT Token
1. Click Profile Profile and Settings > My Selling Preferences.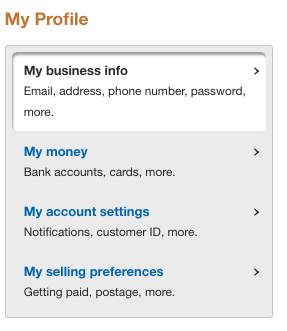 2. Select Website Preferences and click Update.

3. Set Auto Return for Website Payments to 'On'.
4. In the Return URL field enter > https://www.yoursitename.com/subscribe/complete

NOTE: Please replace 'yoursitename.com' with your own domain name. 
5. Set Payment Data Transfer to On.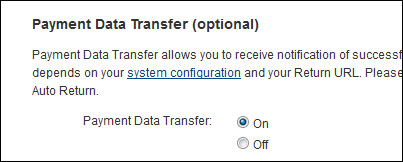 6. Click Save. Go back to the page.
7. A PDT identity token will be generated and found under the heading Payment Data Transfer. Copy the identity token.

9. In Control panel of your SubHub site, go to Settings Payment Processor Advanced Settings.
10. Paste the token into the PDT Token field and Save.
SubHub and PayPal Integration Recurring payments are controlled by PayPal.
If a payment fails, you will be notified.
You should contact the member to let them know that their payment has failed.
How recurring subscriptions are cancelled

Members can cancel their recurring subscription in two ways.
1. They can login to their PayPal account and cancel their subscription. When this happens, your SubHub site will be notified by PayPal and their member subscription will cease at the end of the current billing period.
2. A member can cancel their subscription through the My Account link. Their membership will then be cancelled, as will their recurring PayPal payment. An email notification of this cancellation will be sent to you.

FINAL STEP: Always make a test payment before launching your site!