Anchor links allow a user to leapfrog to a specific point within the same page or even to another page.
First, create the anchor.
Position your cursor where you want to place the anchor. Click the anchor icon in the editor.

Add a short ID in lower case letters. Click OK. You will now see the anchor icon in the text.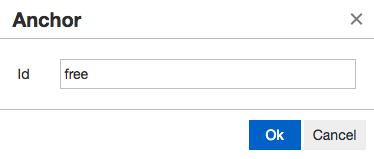 Next create the link to that anchor.
Highlight the word a user would click to get to that anchor. Click the Insert/edit link icon in the editor.

A window will popup. Next to the Anchors label, select the anchor ID from the dropbox menu. Set the Target to None. Click OK.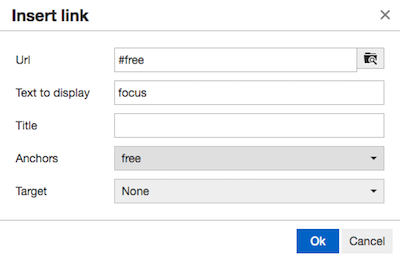 The anchor link has now been created.