The platform has a built in tool to allow you to upload PDF files which can be embedded within your content.
1. To embed a PDF into your article, click the PDF down arrow.

2. Decide if you wish to enable PDF download, password protection, or both.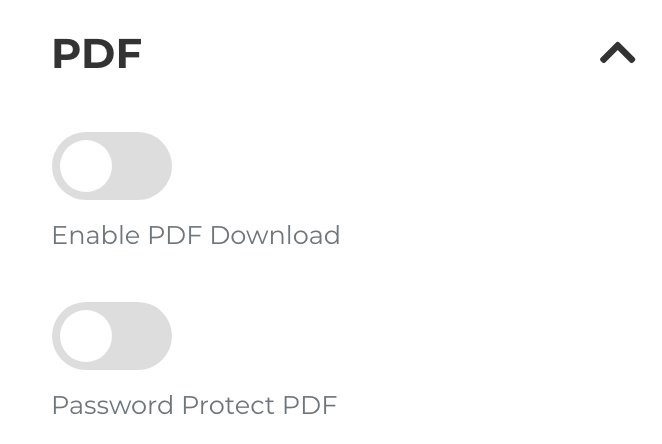 Enabling Download will allow the Download arrow to show on the embedded PDF. The arrow will be missing if Download is disabled.

To prevent Download with extra protection, disable Download and enable Password Protection, and follow the steps.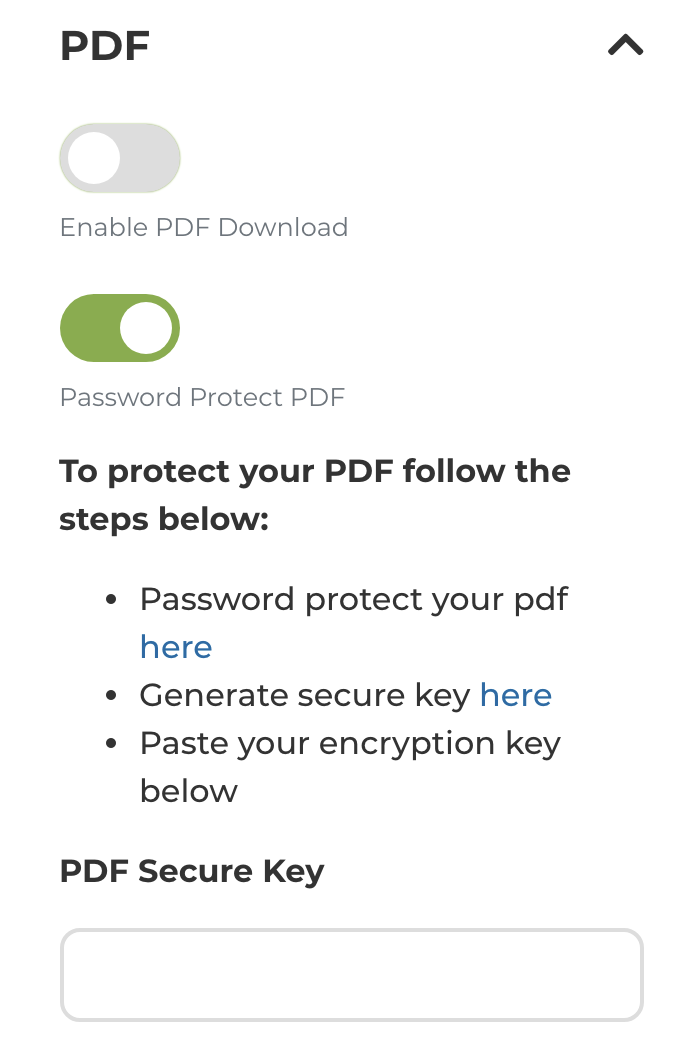 3. Click the Upload button to embed the PDF.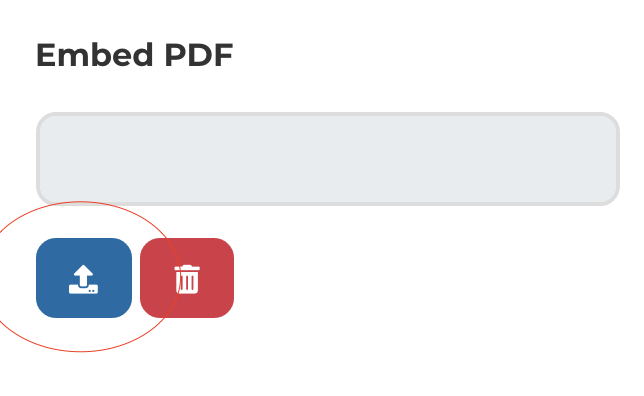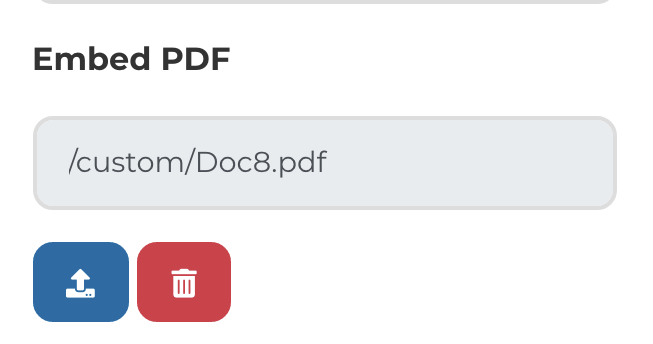 4. Click Save Draft and then Publish.