You can download member information from the member manager after creating a search.
Log into your website as Admin and navigate to the Member Manager.
Create a search
Select a "Search by" parameter using the dropdown. You can search by several parameters, including country, state, city, type of subscription plan and more.
Click the Build Search button.
Select the specific criteria from the Value dropdown.

Download the file
Click on the Export Members button that now appears in the top right of the screen.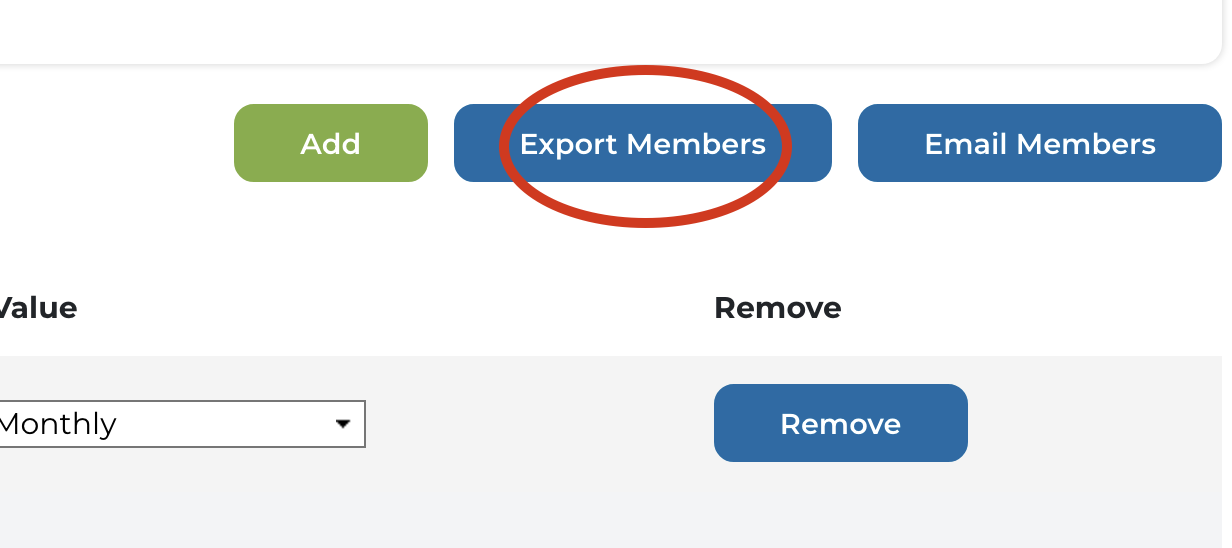 Support Guide: How to Import Existing Members from Another Platform